What Steps Do I Need To Take After Selling My Car? Selling a car is complicated and stressful. To sell it, you'll need to determine its worth, gather up its paperwork, clean it, take pictures of it and post them in an online ad, and negotiate with...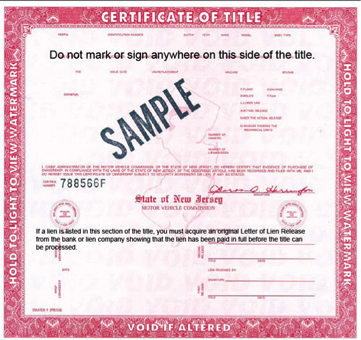 What Kind Of Paperwork Do You Need To Sell Your Vehicle? When you are ready or in the market to trade in your vehicle for a new set of wheels, you want to make sure you have all the necessary paperwork in order to ensure a smooth transaction.  Having the necessary...
How to Maintain Your Car's Value Most people are only concerned with their used car value when it is time to trade it in or sell it. However, taking simple steps to care for your car on a regular basis will get you the maximum amount of money when it is time for a new...
Making New Year's Resolutions is as much a holiday tradition as Santa Claus or getting soused on New Year's Eve. The most common resolutions are predictable – lose weight, pay off debt, or get a better job. How do your car plans figure into your resolutions though?...
Are Holiday Car Sales Really Worth it? Holiday car sales get a lot of hype. If you open up any newspaper or turn on the television, the advertisements are everywhere. The holidays are expensive enough though, so before you head out to the car lot, seriously consider...
The Best Holiday to Buy a Car If you're looking to save the maximum amount of money on a new or used car, the best time to buy is the week between Christmas and New Year. Car dealers are looking to move leftover models, and to meet their end-of-year sales goals. The...