Whether you are purchasing a new or a used vehicle in New Jersey you'll need to make sure your vehicle is properly insured and registered before you can drive it off the lot.  There's a lot of confusion surrounding the rules and regulations that new buyers have to follow, and here we answer some of the most common questions surrounding license plates in New Jersey.
Can You Get A Ticket For Not Having A Front License Plate in NJ?
New Jersey is one of 31 states that require a front license plate so you can indeed get a citation for having an NJ vehicle registration and not having both plates visible.  While the owners of high-performance vehicles are the most common offenders, every vehicle requires both front and back plates. In fact, between July 2016 and July 2021, 482,481 summons were issued obscuring license plates, according to the New Jersey Judiciary.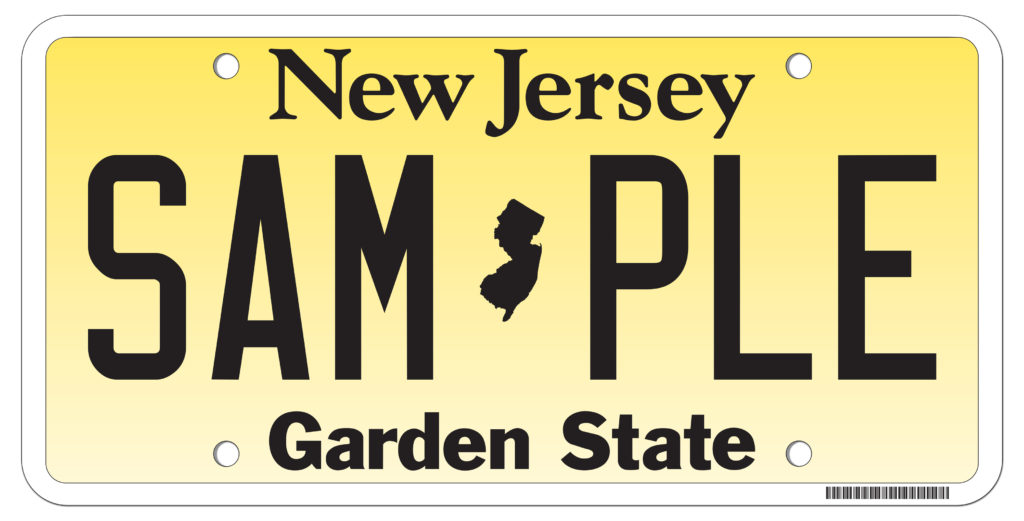 Pennsylvania is one of a few neighboring states that does not require a front license plate, but as long as your car is registered in PA you should not face any issues driving your PA car in NJ without a front license plate.
Can You Drive A Car Without Plates When You Just Bought It?
In New Jersey, cars and trucks must be titled, registered, and insured before a licensed driver takes it on the road. Most dealers will issue temporary tags to new customers. If you happen to purchase the car from a private dealer, you can visit an MVC agency and request a temporary vehicle registration.
Generally, the best way to avoid this situation is to complete the transaction for your used vehicle on your property, and once the transaction is complete get a ride in a registered vehicle to complete your new vehicle's registration.
How Long Can You Drive A Car Without Plate When You Just Bought It?
New Jersey temporary tags issued by most dealers expire within 30 days of their issue.  It is during this time you should register and set up your permanent license plates. Police will pull you over and issue a citation for driving with an expired temporary license plate.
Can a PA Resident Purchase a Car in NJ?
It's very common for PA residents to purchase vehicles in NJ only to face the chore of getting the vehicle to PA in order to get registered and get their permanent plates. In this case, you can visit the MVC and complete an application for temporary vehicle registration (Form BA-49).
To complete this application you'll need to provide your title verifying your out-of-state address and proof of insurance.  The fee for this temporary registration is $5. At this point, you'll be issued a temporary non-resident registration that will expire in 20 days, without the opportunity to renew.
Can You Drive To The DMV Without A License Plate?
Police officers in New Jersey will issue you a citation for driving without a license plate.  While most dealers should provide you with temporary tags to use while your real plates arrive, or are transferred if you do not receive temporary tags you should visit the DMV before getting your vehicle (or have somebody else drive you) in order to avoid receiving a citation.
A car should always be insured before you drive, and even without the vehicle present, you can get insurance set up with the following information:
 VIN number of the vehicle you are purchasing
Year of vehicle
Make of vehicle
Model of vehicle
Odometer reading
Ready to Sell Your Used Vehicle?
If you've just purchased a new vehicle and are looking for the easiest way to sell your car in New Jersey contact We Buy All Cars in NJ by calling 856-834-5558 or fill out our form to the right.