How is the Valuation of a Used Car Figured Out?
We Buy All Cars in New Jersey prides itself on being extremely transparent and informative when evaluating a customer's car. We are very thorough throughout the process and encourage customer to ask any questions they may have. If you like to get an idea of what your car is currently worth, simply fill out our form (insert link to site) or give us a call at (856) 834-5558. A few of the major factors to consider when figuring out the value of your car are the year, make, model, condition of the body, mechanical condition, and miles of your vehicle.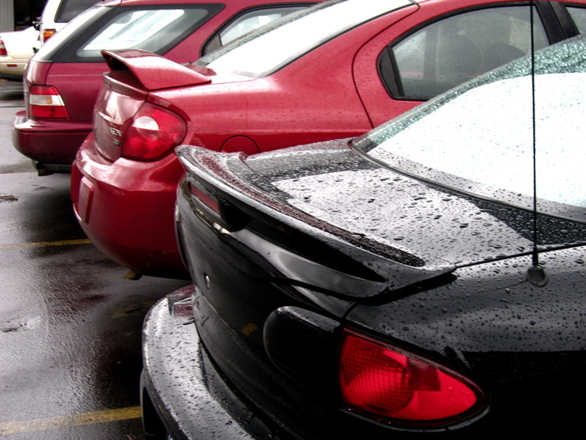 Body Style.

This refers to how the car is constructed and often influences the price range and how it's marketed to the public. Is your car a sedan, convertible, truck, wagon, coupe, SUV, crossover, hybrid, van, luxury or sports vehicle?  
Powertrain and Drivetrain.

In a car, its powertrain refers to the components that generate the vehicle's power, usually the engine and transmission. Powertrain is considered in valuation because as advancements are made in the automotive industry, powertrain systems continue to evolve in terms of better product quality, longer life expectancy of the vehicle, higher reliability, and can even affect the "look" of the car (i.e. flatness or waviness of its body). On the other hand, a car's drivetrain refers to other parts of the car that are not the engine or transmission, like how the car drives (i.e. front-wheel, rear-wheel, or four-wheel drive).
Condition.

In order to gauge the condition of your car, there are a few tools out there that can be helpful, but it's important to remember that there's no precise method to determining the valuation of your car based on its condition. In fact, you can come up with different values for the same car on those big-name websites due to their subjectivity. So, using your mechanic's car inspection worksheet or the Used Car Worksheet on DMV.org can point you in the right direction. Here are some questions that may help determine the condition of your car:
How well does the engine run? Can the vehicle pass inspection? Is is safe to operate?  

Does the vehicle have maintenance/service records?  This can eliminate a lot of the "guesswork" about a used car.

Do the tires have tread? Do they all match? When will they have to be replaced?

Is there damage to the car on its interior or exterior? What is the level of damage (i.e. scratches, rust, dings, dents)

Does the car have a clean title? If not, then the price will vary depending if the title is branded, salvage, or a flood title.
Safety Features.

There are quite a few safety features out there today, some of which can be directly correlated to the valuation of your car. Some of the most popular safety features include:
Cruise control

Forward collision avoidance/pre-crash warning systems  

Automatic brakes

Reverse backup sensors or backup camera

Door and window locks

Steering features
Accessory Packages and Technology.

If you don't have all the latest bells and whistles on the car you want to sell, that's actually a good thing! According to recent research, used car buyers are more unwilling to spend more money on high-value accessory packages and the newest technology. They tend to be costly to maintain and just not worth the maintenance for most people. Although

more established technology, like navigation systems, boost the resale value of cars.
What Sets We Buy All Cars in NJ Apart?
At We Buy All Cars in New Jersey, customer service is key. For a quick on-the-spot quote, make an appointment on our calendar (live link) or with one of our representatives by calling (856) 834-5558 or scheduling an appointment.
Unlike the competiton, We Buy All Cars in NJ stands out in a few distinct ways:
When you want to know the value of your used car, we can provide you with an instant price quote by filling out our form or calling a representative at (856) 834-5558.
We work by appointment to make the process fast and easy. We know your time is important, so we will have you out the door with a check in hand 

within 30 minutes

 or less of your arrival.
We provide excellent customer service face to face and do anything we can to help our customers. Read our Google Reviews to see for yourself!
At We Buy All Cars in NJ, our experienced representatives are providing knowledgeable feedback about what your car is worth and answering any questions you may have.