A List of 2016's Worst Cars and Dealerships
Just like in any other global business, the world of car manufacturing and sales comes with brands that show varying degrees of quality of services. To help you navigate these disparities and avoid common car buying pitfalls, autoguide.com and J.D Power compiled a customer satisfaction list of the worst car dealerships. The Customer Satisfaction Index (CSI) combines data and feedback from 70,000 owners and lessees of one to five year-old vehicles who recently visited a car dealer. And without further adieu, the list of shame.
Subaru

Mitsubishi

Mazda

Scion

Ford

Chrysler

Fiat

Ram

Dodge

Jeep
Consumer Reports List of 10 Worst Cars for 2016

In addition, fortune.com and Consumer Reports have also listed their 10 worst cars for 2016. This list is based on sub-par road testing, reliability, owner satisfaction, and safety scores. So it might be a good idea to "steer" clear (pun intended) of these models.
Mitsubishi Mirage

Fiat 500L

Chrysler 200

Mercedes-Benz CLA250

Lincoln MKS

Dodge Journey

Land Rover Discovery Sport

Cadillac Escalade

Chrysler Town & Country

Mitsubishi i-MiEV
Real Customer Automotive Horror Stories
And how enjoyable would a "worst of" article be without dealership customer testimonials and horror stories? Not to worry – there are plenty out there.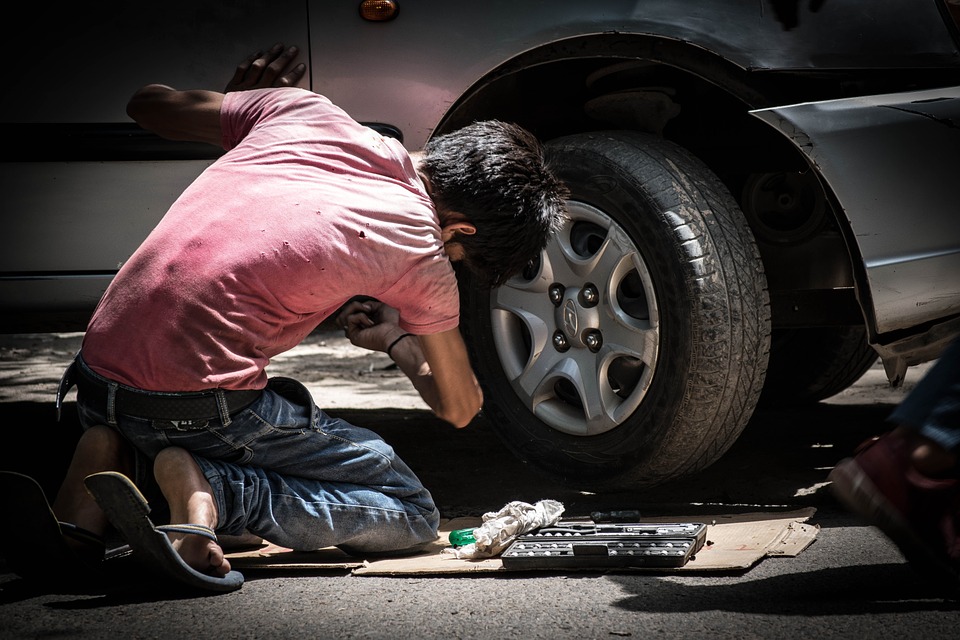 " went to a BMW dealership, walked around and no one asked if I could be helped. I was looking for a 330i. About 2 weeks later I went to the same dealership, walked around and no one helped me. So I asked someone who was standing around if they knew where I could find a salesperson. He said that he was one. I asked him why, after coming here twice and looking around for up to 10 minutes, did no one seem to want to help? He said "that's really strange, I don't know why…. it's not like your brown or anything." I immediately left."
"Fun story. Back in '96 or so I saw a used car dealer had a MR2 turbo in the classifieds and I was in the market. Drove over, and as normal, it had "just been sold". I told the guy I wasn't really interested in anything else as I was just looking at the MR2 because I was interested in a cheapish mid-engined car. He goes "Oh, we have just the thing around back, stay here and I'll pull it around". So I'm wondering what it's going to be…X1/9? Late 70s Espirit (they were dirt cheap at the time)? Nope, it was a freaking del Sol. I'm like "um…that's not mid engined." He ensures me that it is so I pop the hood and point and say, "No it's front engined. See?" He goes,  "All cars have their engines in the front. What "mid-engined" means is that it's the company's middle sporty car. The MR2 is mid engine because it's faster than the Celica but slower than the Supra. The del Sol is mid engined because it's faster than the Civic, but slower than the Prelude." So yeah, I learned a thing or two about salesmen that day."
"Back in the mid 90s I was shopping around for a "new" used car and came across a pretty good looking MR2. It looked good on the outside, the interior was a bit of a mess. The dealer came out and we shook hands and went through the pleasantries and I decided to give it a test drive. The dealer got the keys, came back, sat in the car and tried to start it. Nothing. He looked confused and tried again. Still nothing. And now I kid you not, he turned to me and said, "Sorry, with so many cars here it is difficult to remember how to start them all." I responded with an amused, "Well, I imagine so." He tried a few more times and still nothing. Finally I suggested we take a look at the engine and maybe something was just disconnected. He popped the hood, we walked around to the front of the MR2, he lifted the hood, and we stared into an empty space. "Well there is the problem," I said, "someone stole the engine." His eyes widened and he said he needed to go inform the manager. I used his absence to walk away."
"This was over 10 years ago, but it still stings. I bring my 97 Jetta GLX (VR6, manual) to the dealer for some minor issue… probably an 02 sensor. I get a call back that afternoon saying that parts for this car are very hard to find and that they would have to keep it another day. The next morning I get another call saying that the good news is that they won't charge me for the part. The bad news is my car was left in front of the gate to the fence, the security cameras happened to be off, and my car was stolen. They never accepted responsibility. They made some attempt at selling me another car at inflated prices as a "special deal." I had to go through my own insurance company for the claim. Brings a new level of meaning to Stealership!"
In the wake of these dealership stories from hell, here are some pointers about how to avoid pitfalls when you're out shopping for your next car.
Negotiate in Parts.

 As buyers on a budget we're often fixated on how much we'll have to pay each month. This works out on the salesperson's favor. Focusing on monthly payments allows the salesperson to combine the trade-in value of your car, the price of your new car, and financing terms to confuse you into thinking they're helping you out by getting you to that monthly figure you want – but they have all sorts of tricks up their sleeves as to how they actually arrived at that number. For instance, they can "simply" extend your loan term to help you arrive at the targeted monthly payment and it looks great on the surface, but they might be hiding the less favorable numbers behind the scenes, like the trade-in price or financing terms. Be sure to negotiate every aspect of the sale separately. Know the trade-in value of your car and have your loan pre-approved by your bank instead of relying on the dealership.

Avoid the Spot Delivery Scam.

Some dealerships will unscrupulously allow a potential buyer to take their new car home before their financing process has been finalized. Then the dealership will call a few days later and tell the buyer that the loan has fallen through and they must return the car immediately. Typically, when the buyer returns with the car a finance officer is lying in wait with an alternative loan at a higher interest rate or larger down payment plan. This scam is geared toward vulnerable buyers with bad credit scores. It's always a good idea to go to the dealership with your financing already in place.

Don't Fall for the Extras.

Dealerships often try to add to your purchase with things like paint sealers, rust proofing, and fabric protection. These add-ons could literally add thousands of dollars to your payment. It's usually a lot more cost-effective to take care of these small matters on your own. Be sure to read your invoice line by line at closing to make sure the dealer didn't add these "extras" without your knowledge.

Ask for an Inspection.

Whomever the dealer, be sure to get an independent inspection before buying a car. If the sale is on the up-and-up, they won't object. Generally speaking it's a good idea to do your homework before you start your car buying journey.

Test Drive the Car.

To really see what the car is made of drive through a variety of environments for about 20 minutes.