The Dangers of Selling a Used Car on Craigslist
Selling a used car online is tempting – it seems like free advertising that can be done from the comfort of your own home with minimal work involved. But in reality, using online forums such as Craigslist is rife with risk and provides zero protection for the seller. Popular Mechanics mentions these common Craigslist pitfalls:
Craigslist itself is not invested or involved in any transactions, so there's no security through the site. There are no knowledgeable sales representatives and the site is virtually "free of oversight".
Craigslist can't offer any guarantees to the buyer or seller. In other words, Craigslist doesn't offer preferred shipping methods, escrow services, or process payments between parties.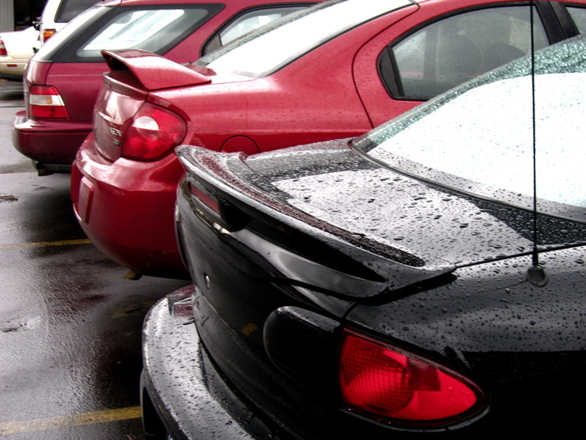 As the Federal Trade Commission points out, "Buying/selling a car with a private individual is different from a dealer. That's because private sales generally aren't covered by the Used Car Rule, or by "implied warranties" of state law." Therefore, the site has no official responsibility to the buyer or seller.
"I was selling a motorcycle and the guy told me that he would mail me a check and have a delivery service come to my office to pick up the bike. I told him "No" after things started to sound a little weird. At this point he had my address and he still mailed me a check for $6000 which was $2000 more than what I was asking. A few days later, I got two more checks in the mail for the same amount. I kept telling him not to send checks and every one of his email responses were as if he wasn't listening. He kept saying "Thank you for the transaction" etc. His email were all broken English. I called the banks out of curiosity and they said that those accounts didn't exist."
"My story involves a consumer law issue in the State of New Jersey. I bought a used car on Craigslist nearly two weeks ago. After buying the car, and digging into it, l found that the motor had been burnt up- likely driven without antifreeze or oil for considerable amount of time. I also found some paperwork in the car showing that it has not been driven for 12 months. There is no way that a small accident would burn up an engine. It's clear that the whole story was fabricated. I have a printout of the internet add, and the NJ Vehicle Inspection Report which shows through the mileage recorded that the car has not been driven for a year. The seller also told me that he had kept up regularly with fluid changes, and that the vehicle ran great until two months ago. Also, I believe the seller has a record from a year ago for burglary. I've asked him over the phone to buy the car back. He refuses. I called him again to tell him about the paperwork I found- He hung up on me. I sent him a letter via Certified mail- stating that I would like him to buy the car back and cover towing costs."
There's a lot of work that goes into trying to separate fact from fiction on Craigslist and other online sales forums, so why take the chance of losing your money by not being fully compensated for your used car? At We Buy All Cars, we take the risk out of the transaction, pay you the fullest possible price for your used car, and operate on transparency – ensuring you understand the process from start to finish. Here are some other perks to using We Buy All Cars to sell your used vehicle:
You don't have to be an advertising guru. If you sell online, you're often trying to figure out ways to pique people's interest in a saturated marketplace. But at We Buy All Cars, we'll buy your car from you in any condition with no aggravation. Some Craigslist sellers are seen as masters of manipulation and aren't trusted by the public. For example, it's not uncommon for used car ads to include shady grainy images that mislead the buyer or use buzzwords that misrepresent the vehicle.
You don't need a degree in auto mechanics or be a professional car salesperson. At We Buy All Cars, it's okay if you're not familiar with the car-selling process or how to describe every detail of the state of your car. Our experienced reps can offer an immediate quote online and do a quick appraisal in-person to ensure a fair price, so there's no back and forth haggling between strangers.
You don't have to play "private investigator" or "debt collector". We Buy All Cars has a solid reputation in the Voorhees community for 35 years. You can feel confident walking through our doors, as opposed to trying to figure out the character, trustworthiness, or level of engagement of a potential buyer online. If you want the guarantee that all vehicle documents and payment are exchanged in a legitimate way, We Buy All Cars is the way to go.
You don't have to be an attorney and know the ins and outs of the law. There are countless stories of Craigslist victims who either accept that they were scammed and move on a bit wiser, and those that attempt to sue, which is never a guaranteed success and always costly. Every state has its own definition of concealment and fraud, as well as statutes of limitations, so when a vehicle is bought and sold on trust alone, a slew of complications can arise.
Your personal safety will NEVER be in jeopardy. We've all heard Craigslist horror stories because the reality is that you never know who you're meeting with to complete a transaction. Craigslist and other online mediums can never guarantee a person's safety or provide safeguards if the sale goes awry or if negotiations turn tense. At We Buy All Cars, this will never be a concern.