Marlton, New Jersey is located in Evesham Township and is an ideal marketplace to buy and sell used cars.
The population in Marlton is consistently stable – a little over 10,000 people – and this number didn't change from 2000 to 2010.
The cost of living in Marlton is average (102.7 on the cost of the living index compared to a 100 national average), and

66%

of Marlton residents own their homes.
These stats indicate that people choose to stay in Marlton and don't move around much, which provides a lot of convenient options for someone interested in selling their car. In addition, New Jersey residents tend to have a large road presence and drive more than residents in other states, which is also attributed to a lively used car market.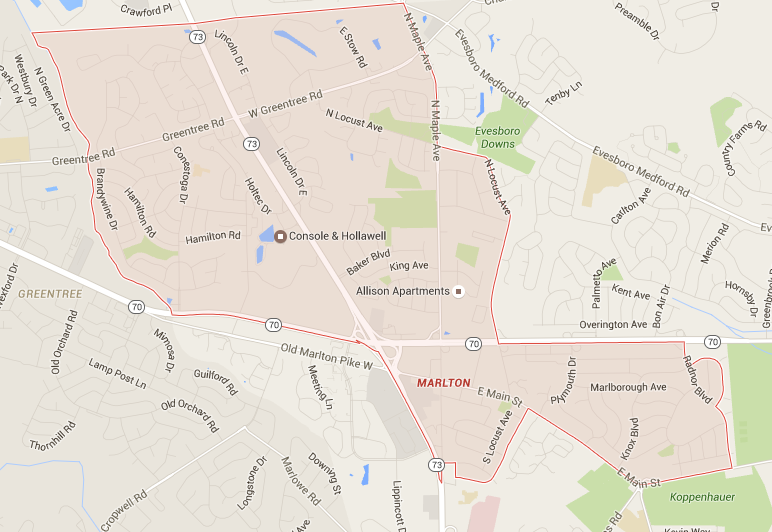 Online sales and advertising forums can list up to 600 used cars listed on any given day across Southern New Jersey. This includes all makes, models, and years at a variety of prices and in all different conditions. We Buy All Cars offers a different path to selling your car that is not overwhelming and that offers the personal touch to customer service that's absent on the Internet.
There are less than 10 car dealerships in Marlton and the surrounding five miles and close to the same number in used car buyers.
What sets We Buy All Cars apart is our knowledge, experience, and dedication to to getting our customers the best prices for their used cars. We value our reputation and we know our community.
In Marlton,

65%

of residents are between the ages of 18-64, which is a huge pool of people. These demographics show that Marlton is home to people of all ages and statuses, all of whom are likely to buy and sell a wide range of used cars.
In addition,

93%

of employed people drive to work using their own private vehicles instead of using any other mode of transportation.

92.4%

drive alone and choose not to carpool – resulting in more cars that fuel a fruitful car market.
Autobytel ranks the following as the 10 Best Used Commuter Cars:
Mazda Mazda2

Volkswagen Jetta TDI

Toyota Prius

Honda Insight

Hyundai Accent

Smart Fortwo

Ford Fiesta

Honda Fit

Chrysler 300

Ford Escape Hybrid
Finally, 50% of Marlton residents are not married and the median income in this area is $74,802 –  indicating a high percentage of individually-owned cars.
What Are the Services We Buy All Cars Provides in Marlton, New Jersey?
As New Jersey's #1 independent car buying service over the last 35 years, We Buy All Cars offers a quick, efficient, and user-friendly system to help you sell your car and get maximum profit.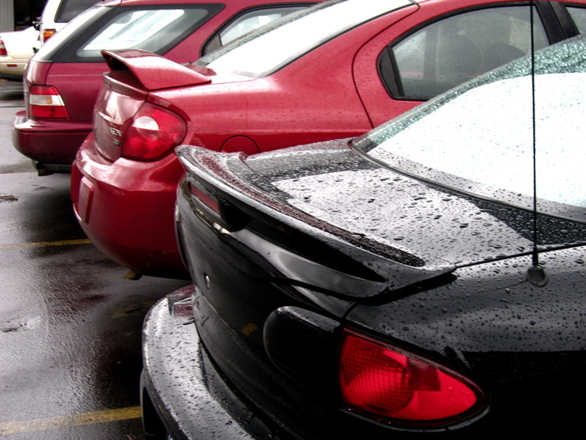 We Buy All Cars will purchase your vehicle AS-IS, so there's no need for last-minute mechanic expenses or time-consuming car detailing and cleaning appointments. Our simple three-step process ensures that our customers get the most up-to-date information and value for their used cars so they get the best possible deal.   
First, request a quote.

You can contact us directly by calling (856) 834-5558 and talk to one of our qualified representatives or by filling out our online contact form.  Our team will contact you personally to answer any additional questions you might have, as well as generate a quote for your vehicle.
We work on an appointment basis to eliminate any waiting period for you. We know how busy your schedule can be and how valuable your off-time is, which is why we offer appointments Monday through Saturday 9 am to 6 pm. Our whole appraisal process generally takes 20 minutes.
Second, bring in your car.

Once you have an appointment, we'll be waiting to meet you at our Voorhees location.  We'll conduct a quick appraisal of your vehicle and present you with a fair-market offer that same day. We understand the value of repeat customers and provide competitive quotes that always beat the trade-in value you would get from a dealership.
We purchase any make or model no matter how many repairs the vehicle might need. For vehicles too damaged to drive or not running, we offer free towing!
Our streamlined process will have you in at your convenience with no aggravation and out with money in your pocket on that same day.
Third, get paid!

After our team has finished the appraisal and paperwork, we'll write you a check on the spot.
We take over any payments on financed vehicles (i.e. liens). You will need to bring a current payoff letter from the finance company showing the loan payoff amount. If the car is worth more than you owe, we will give you a check for the difference.
What Kind of Car Will We Buy All Cars Buy From Me?
The great thing about We Buy All Cars in New Jersey is that we like to buy everything – new cars, used cars, junkers, trucks, cars that aren't running, and cars that were purchased at any price – from low to high. In short, if you're selling it we want to buy it! We cater to everyone and can find the fairest deal for whatever you have to offer. We like to nurture our relationships with customers, cultivate the best process and price to ensure they leave happy, and keep bringing them back time and time again.
How Will We Buy All Cars Address My Concerns About Selling My Used Car?
Typically, the main concerns people have when selling a car are the lack of trust and confidence they feel when scouring the Internet or local resources for buyers. We Buy All Cars works tirelessly to alleviate those concerns and has perfected a car-buying process that is easy for sellers to understand and helps them get the most money in their pockets. We Buy All Cars can guarantee:
The customer will never feel rushed or bullied into making a decision.

The customer will never be made to feel inadequate if they don't know a lot about cars. Knowledgeable representatives can explain how they arrived at their quotes based on fair market values and the trade-in value of your car by taking into account the car's condition, mileage, age, and equipment levels.

We Buy All Cars allows for honest and open communication with customers. We won't expect any last-minute cleaning or maintenance done to the vehicle, and we'll accept any car regardless of its condition.

We have an established presence and great reputation in the Voorhees community. Our 35 years of experience buying used cars is a testament to our excellent customer service.