Deptford Township, NJ prides itself on a lot more than just The Deptford Mall – although the mall is the largest in South Jersey and a major shopping destination. Deptford Township is located in Gloucester County and is home to approximately 31,000 residents. Like most of the other townships in South Jersey, the population here is diverse in age, socioeconomic status, and lifestyle – all of which make the used car market an exciting place to explore.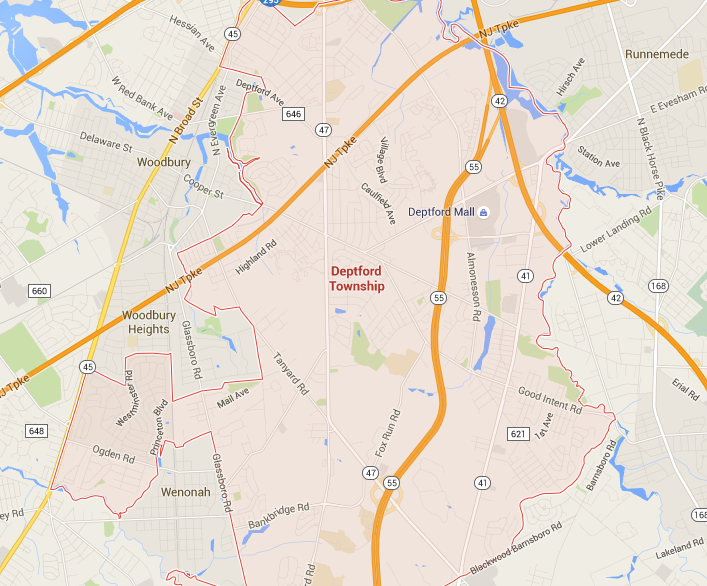 Deptford Township is a municipality that contains over 500 roads heavily commuted every day. It's also known for its state-of-the-art community centers and recreation facilities, as well as several beautiful parks, country clubs, and golf courses.    
Overview
West Deptford Township is rated among the 40 best places to live in New Jersey (#24). It has an extremely strong local business base as well as accessible amenities for people of all ages and hobbies, which is why Deptford is such a desirable place to live and work.
The sections of Deptford Township include:
Almonesson

Jericho

New Sharon

Oak Valley

Westville Grove

Cooper Village

Blackwood Terrace

Hammond Heights

Lake Tract

Woodbury Terrace

Woodbury Gardens

Country Club Estates

Good Intent
Location
With its stable and climbing population growth in addition to desirable neighborhoods, Deptford is an idyllic place to live. It's considered a suburb of Philadelphia – 10 miles (20 minutes) away on the eastern side of the Walt Whitman Bridge along the Delaware River. Due to its central location (right off Interstate 295), Deptford is a home, a destination, as well as a commonly used pass-through point for quite a few people. It's also only half an hour away from Voorhees and We Buy All Cars!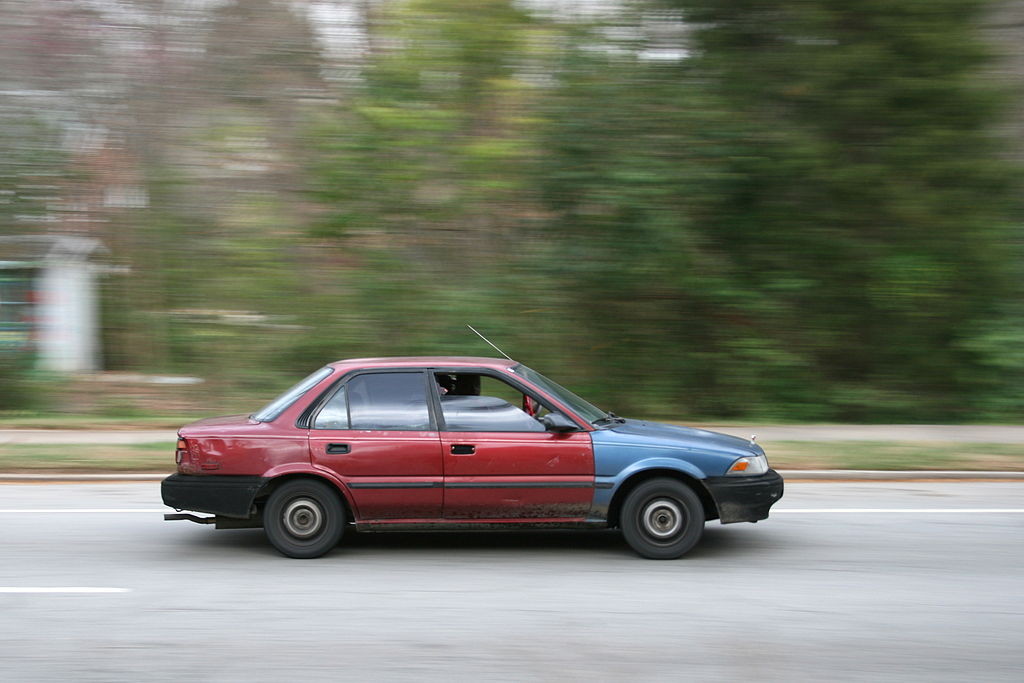 Population and Lifestyle
Deptford is alluring for the married, single, young, and old folks out there. Since 2000, its population has grown by 17%.
83% of residents own their homes

64% are married

33% have kids

The average household size is 2.58
Interestingly, the annual residential turnover is 14% and the percentage of people who stay in their homes for 5+ years is 41%. This consistent change bodes well for those who are buying and selling used cars.
Schools
Deptford has one high and middle school and seven elementary schools. The educational outcomes here are impressive. On the national Educational Index Scale of 1-5 (5 being the highest and 1 being the lowest), Deptford's district ranks at 4.
Business and Economics
Economic growth and opportunity are booming in Deptford. Because of its convenient location near Philadelphia, Washington D.C., New Jersey shore points, and New York City, major companies like NuStar, Johnson-Matthey, and Checkpoint Systems took notice and set up shop here.
According to www.obrella.com, Deptford is ranked as one of the best commuter cities, drawing people from inside its borders and outside to the Township's workplaces, restaurants, parks, community activities, and shopping districts.
65% of Deptford employees are white-collar workers and 35% are blue-collar – showing a diverse workforce situated at a variety of income levels. The majority of residents and commuter workers make between $50k-$125k annually. Again, this range makes the used car market plump with choice and affordability regardless of salary and taste.
With the founding of the Deptford Mall in 1975, the area experienced a "retail explosion" around its perimeter. Today, big chains, as well as small specialty stores, restaurants, and multiplex cinemas, adorn the landscape.
History
Interesting and little-known fact: Deptford was the site of the first hot air balloon landing in North America in 1793!
Since its founding, Deptford has cultivated a very rich history and established itself as a true melting pot as people of many different cultures and religions have continued to settle here.
Conclusion
Deptford is a community that's fluid – people tend to buy and sell pretty frequently in all aspects of their lives. Whether you're a resident, an employee, or a visitor to Deptford, utilizing the proximity of We Buy All Cars in Voorhees to sell your used car will provide you with the most bang for your buck.