The city of Camden is located in Camden County, NJ and borders the Delaware River to the west. Camden has many neighboring towns including Collingswood, Haddon Township, Pennsauken, Oaklyn, and Gloucester City. Across the river and viewable from the water front is Philadelphia, PA. Camden has strong links to the nearby populations as many residents commute in to and around the city. The close proximity and relations to the neighboring communities makes Camden a great location for the used car market.
An influx of commuters driving to Camden from the surrounding suburbs is in part due to the rising employment opportunities. 30% of jobs in Camden are in the medical or educational field, followed by the retail industry. During the period of February 2016 to February 2017, the Camden metropolitan had the highest job growth percentage in the country. Tied at a 3.7% increase with Dallas, TX, the rating is a much needed boost to Camden.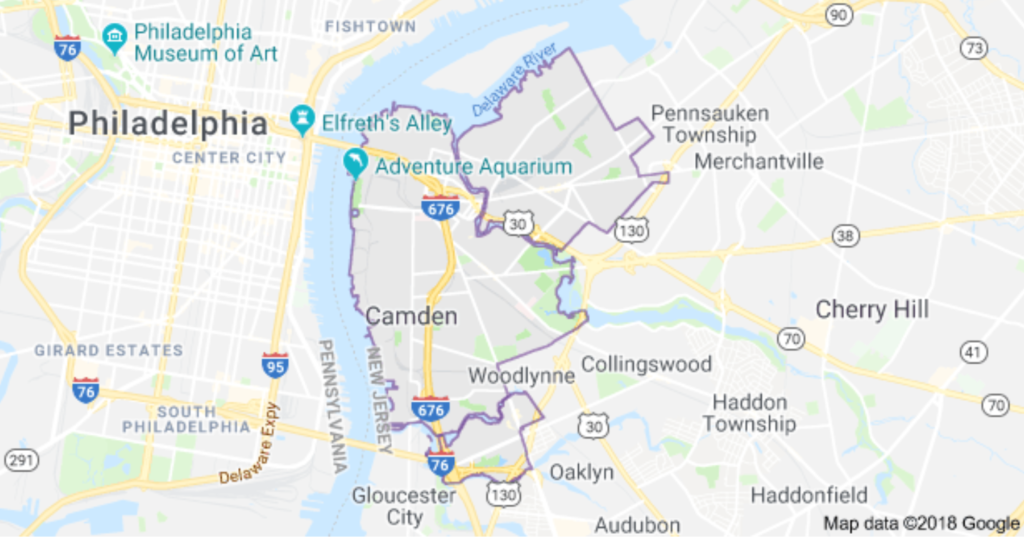 Other enhancements to the city of Camden are numerous revitalization projects. Various large scale constructions are in the works such as the Philadelphia 76ers Practice Facility, Rutgers Nursing and Science Building, and the Subaru of America Headquarters. The Camden Waterfront Project also promises a large private sector investment and will complement the existing attractions on the river.
Camden Waterfront Attractions
Adventure Aquarium
BB&T Pavilion
Battleship New Jersey Museum and Memorial
Camden Children's Garden
Wiggins Park and Marina
The rising opportunities in and around the city of Camden result in a higher demand of vehicles and increased vehicle turnover rate. At We Buy All Cars, we make the process of selling your car quick, easy, and personalized. As the #1 independent car selling service in NJ, we have the experience and knowledge to get you maximum profits.
We Buy All Cars is located approximately 20 minutes away in Voorhees, NJ and we are ready to buy your used car AS IS. There is absolutely no need to worry about costly detailing or mechanic work ahead of time. Cars and trucks in any condition are accepted. We will also tow in your vehicle and guarantee our customers a free Uber ride home within a 50 mile radius.
Selling your car can be an overwhelming task in such a bustling region. In southern New Jersey, up to 600 used cars can be listed each day on online sales and advertising forums. These sites include every make, model, year, and condition at vastly different prices. We Buy All Cars operates differently and works directly for you. We offer the best, personalized car selling service that you just can't find on the internet. Our expert team will get you cash in hand, hassle free paired with our simple three step process.
Request a quote online or by phone.
You can reach us directly by calling (856) 834-5558 to speak to one of our qualified representatives or we will personally contact you after you complete the online contact form. Our team will be happy to generate a quote for your vehicle and answer any additional questions. We will set up an appointment that works best for your schedule to go through the quick appraisal process. Appointments are offered Monday through Saturday 10 am to 7pm and generally only take 20 minutes.
We look forward to meeting you at our Voorhees location for your scheduled appointment. We will conduct a quick appraisal of your vehicle and present you with a fair market offer the very same day. Our competitive quotes always beat a dealerships trade-in price and we buy vehicles in any condition. We purchase any make or model no matter how many repairs the vehicle might need. For vehicles too damaged to drive or not running, we offer free towing!
Our streamlined process will have you in at your convenience with no aggravation and out with money in your pocket on that same day. After our team has finished the appraisal and paperwork, we'll write you a check on the spot.