Selling Your Used Jeep In New Jersey
Whether you are looking to add another car to your driveway or need to sell your Jeep to upgrade to a new Jeep or searching for another make or model, getting ready to sell your used vehicle may seem like a daunting process.  However, if your used jeep is in great condition then selling it in New Jersey is not as hard as you think it is.
Timing is Everything
Since a jeep is a rugged and fun vehicle to sport around in on the beach, off-roading or just cruise down the street, you need to think about when is the best time to sell.  Buyers tend to follow patterns so take that into consideration when you are looking to sell your used Jeep in New Jersey.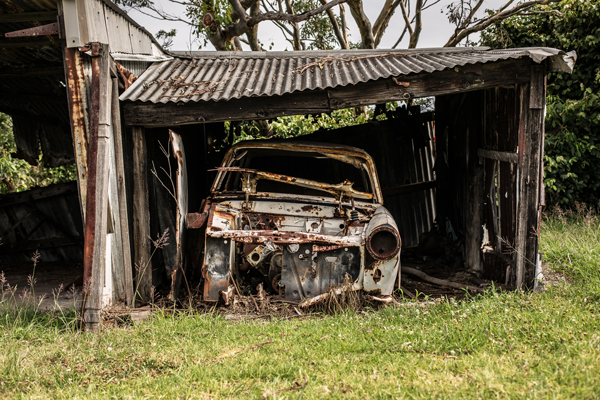 For those Jeep lovers who like to hear the call of the great outdoors in the Spring and Summer months, you can guarantee a possible sale of your used Jeep quickly.  This is where the prices can be competitive and the demand is high for a used Jeep that is in remarkable condition.  
However, for someone looking to buy in the winter months for a trek up to ski resorts or mountain retreats then you might have a buyer ready to make a deal during the holiday season.  
Squeaky Clean and Pristine
Before you get ready to turn the title over on used Jeep, here are a few tips to get your baby ready for a spiffy send off:
Buyers will be eager to make a deal when they come to see a squeaky clean and pristine Jeep. Make sure to wash everything and pay special attention to what is under the hood.  

Take the time to repair any leaks or fluid spills that have been created over time.  It shows that vehicle has been properly maintained.

Give the engine "TLC" with a tune-up.  Having the engine tuned up can save you from trying to wrangle up potential buyers.  

Check out other sellers who are looking to unload their used Jeep.  Knowing what is a competitor is selling their Jeep for will help you gauge what type of potential buyers is right for you.

Take some time to market your used Jeep effectively.  Buyers get turned off real quick when it appears if you don't know anything about the vehicle you are selling.  Help the vehicle sell itself with extensive knowledge about it.

Upgrade or replace tires before you sell.  Old tires indicate wear and neglect. Buyers look for new or newer tires before they purchase a used vehicle.
Don't ask for a price that will scare a potential buyer off.  You want to sell your used Jeep and get the best deal but you don't want to have potential buyers steer clear for a price that is nor reasonable or warranted for a used vehicle.
On Your Mark, Get Ready, Sold
Here are a few tips to ensure early transaction between buyer and seller and to avoid any mistakes or hiccups that can put a wrench in the deal:
Putting the car up for grabs.  There are several ways to market your used Jeep in New Jersey: (1) auction or E-bay site.  These sites have become a popular way to sell a used car.  The selling process is easy to use and manipulate and you achieve the best deal without leaving the comforts of your own couch, (2) selling the used Jeep online such as Craigslist or another car sites.  Again, this avenue is popular among tech savvy buyers and sellers and (3) the old-fashioned way of advertising in newspapers and car magazines.  

Verifying the liability on the sale.  When an individual is selling a vehicle in New Jersey, he or she verifies that this seller is no longer responsible for the vehicle.

Confirm the sale of the vehicle.  Available at a local New Jersey Division of Motor Vehicles (DMV) office, a seller and buyer sign a form that has to be processed at the DMV as record of changing ownership of the vehicle.
We Buy All Cars in NJ
Just like Jeep, We Buy All Cars prides itself on reputation. For over 35 years, We Buy All Cars has created trust and built relationships in the South Jersey community. We Buy All Cars has the most knowledgeable representatives in used car sales and has been a consistent leader in customer satisfaction. Also like Jeep, We Buy All Cars deals in "traditional business" – we are honest, customer-centered, and provide quality services. We guarantee that we'll buy your used car at the fairest and highest possible price so that you can leave happy.