Selling Your Used Car in Turnersville, New Jersey
Turnersville is a quaint little nook of a town in Washington Township, Gloucester County, NJ. Over the past few years Turnersville has experienced an expanding population and successful economic growth. A lot more young people are moving to or staying in the area, creating a diverse mix of families and lifestyles. One very cool trend for Turnersville residents is household incomes are on the rise while the cost of living is still staying around the national average. This is allowing people to have a bit more money in their pockets for fun expenses – like a new car!
We Buy All Cars in NJ can help add to that wad of cash if you sell us your used vehicle.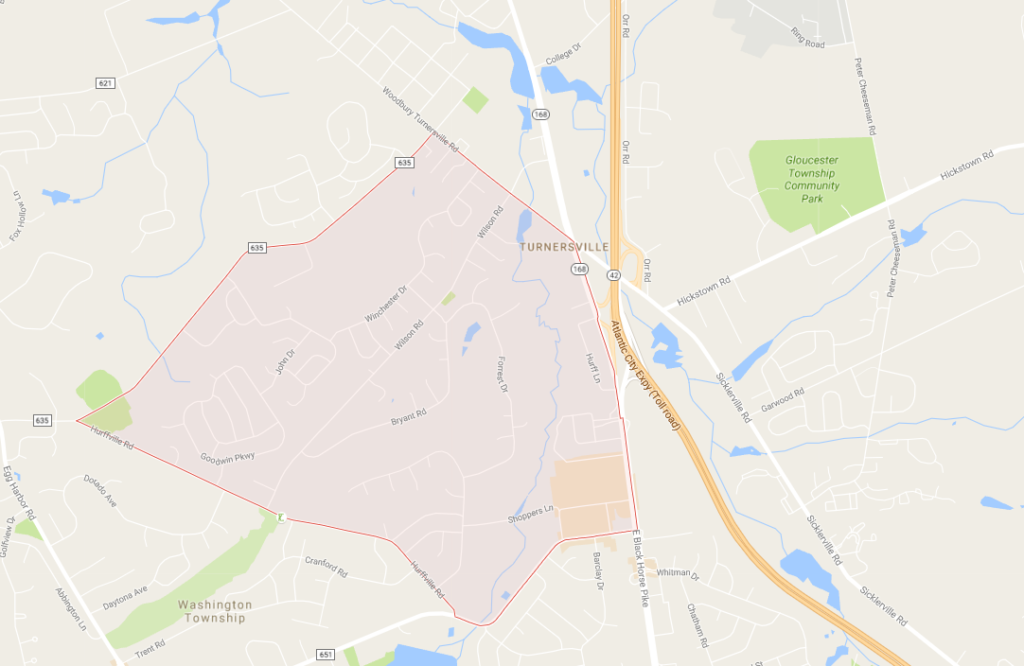 Turnersville skirts two zip codes: 08012 and 08080. Within five miles of 08012, there are 1,867 used cars, vans, and trucks listed for sale on Craigslist alone. Within five miles of 08080, there are 1,069 used cars posted. Why spend the time competing with other sellers to unload your used car when We Buy All Cars will take it off your hands in less than half a day? We'll even provide free towing if your car doesn't run!
Demographics of Turnersville
Turnersville has a fairly large population of around 76,500 people. The average age of the typical resident is 39. In 2000, the average household pulled in around $86k in income. By 2013, that number rose to $98k. This is significantly higher than $70k – NJ's statewide average. Since 2013 the unemployment rate has been steadily decreasing. As more and more people become educated and find jobs in their specialized sectors, Turnersville's economic and living environments are changing and becoming more desirable. Now, over 96% of residents have graduated from high school or a higher learning institution. The percentage of residents in Turnersville who have their Bachelor's degrees is much higher than the NJ state average.  
68% work in white collar jobs and 17% are in the professional, scientific, or technical fields, but Turnersville doesn't fancy itself hoity toity. It is well-balanced place to live.

32% of residents work blue collar positions and 10% are in manufacturing, retail, and educational jobs.

The cost of living rate in 2016 is 104.1 (compared to the national average of 100), so it's not too high and it's not too low.  
Turnersville, like most other South Jersey towns, is close to the big necessities – Philadelphia, a slew of businesses, big-name hospitals, Amtrak stations that provide access to pretty much anywhere in the country, and colleges/universities both large and small (i.e. Rutgers, Rowan, The Art Institute of Philadelphia, Camden and Gloucester County community schools). People usually opt to drive to these places, including their jobs. The vast majority of residents use their private vehicles for commuting. The average time to work is 28 minutes. For a town full of commuters, it's crucial to have a trustworthy place to take your used car when you're ready to move on to something else. This place is We Buy All Cars – we want to buy your used vehicle today!
Most importantly, Turnersville is a safe place – in terms of people and property – so this is one less concern you have to worry about when deciding on a new car. The national crime rate average is 100. Turnersville Total Crime Risk is a 12 and its Automotive Theft Risk is a mere 7. And with educational attainment, business profit, and happy residents on the uptick, now is a perfect time in Turnersville to sell your used car and purchase a new one. We Buy All Cars in New Jersey can help you with that. Located less than 25 minutes from Turnersville in Voorhees, We Buy All Cars has 35 years of experience in customer service and vehicle appraisal. Just hit up our website, request an instant quote, make an appointment, and sell your car in three easy steps!