Selling Your Ford F-150 in New Jersey
Since its conception in 1948, the Ford F-Series has continued to leave its mark on the automotive industry with its ever-changing and always-impressive configurations. The Ford F-150 has consistently been the best-selling pickup truck since 1977 (that's over three decades at the top!). This iconic model has reproduced throughout the years, spawning 13 generations of classic American production. Thecarconnection.com said, "it's become a part of the American landscape, a staple for drivers that need workhorse vehicles and family-duty daily drivers alike." The Ford F-150 is truly revolutionary.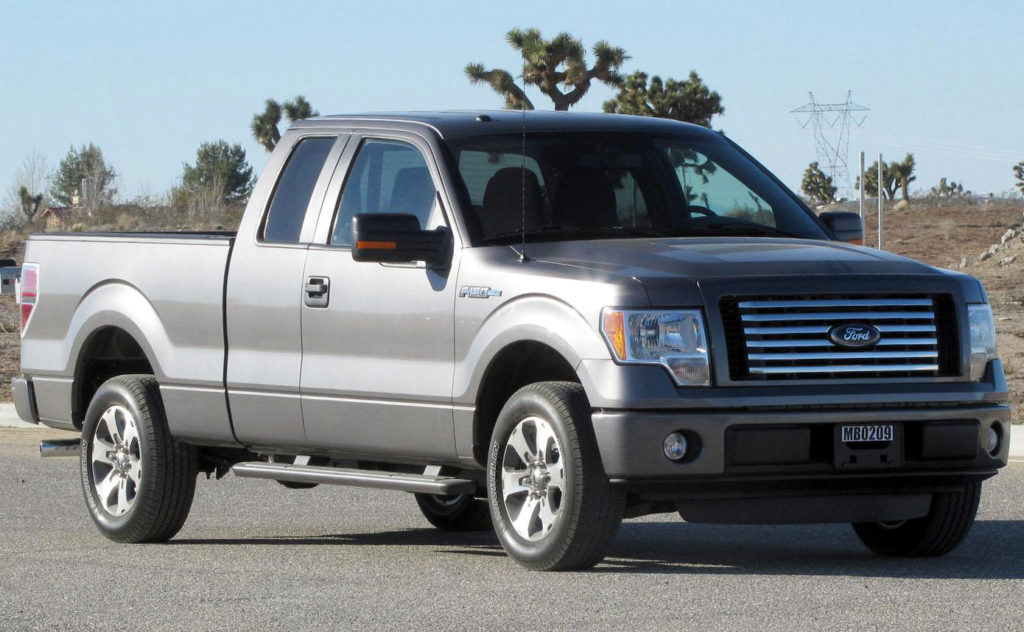 Millions of Ford F-150s have been sold since the series was created in the 40's. With its flag firmly planted as the number one pick-up on the market, it's important to find the right partner when you're ready to sell your used truck and move on to a new one – a partner that understands the true value of your F-150. Here's where We Buy All Cars in NJ stands above all other used vehicle sales outlets. At We Buy All Cars, our representatives understand the F-150's linage, versatility, and craftsmanship – even if it isn't in working condition anymore. And we want to buy it!
The New 2016 Ford F-150
Ford continues to get the right attention of consumers and car aficionados. With its new lighter all-aluminum body, the F-150 boasts the best gasoline fuel economy and highest tow rating out there. The new Ford pick-up has been adding to its elegance with upscale trims and premium materials. When you include the improved Sync 3 Infotainment system and endless comfort features, the 2016 F-150 is the total package and a great choice for any driver.
Ford F-150 Style and Cost
The F-150 appeals to people with all different budgets. In 2016, the MSRP runs from $26,500-$32,000 and most frequently competes with the Chevrolet Silverado 1500, Dodge Ram 1500, and GMC Sierra 1500. For the driver geared more toward luxury status, the King Ranch and the Platinum editions of the Ford F-150 run about $50,000. Ford sells more trucks at this price than any other luxury pickup model on the market.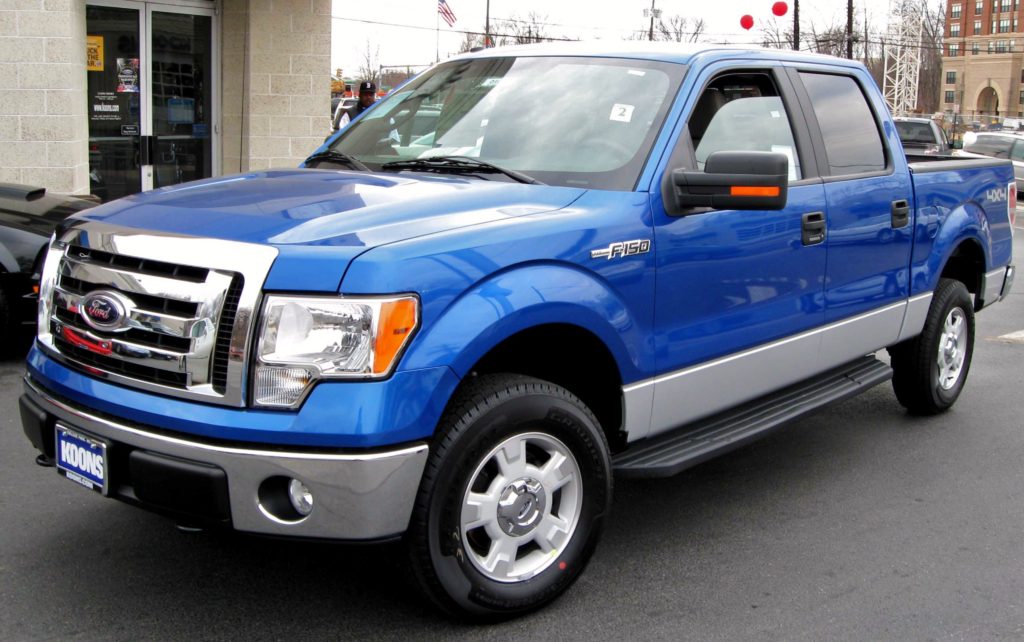 What are some other style features that people love about the Ford F-150?
Headlights.

The 2015 model was the very first full-sized pickup truck to use LED headlights. In terms of safety this was huge – the lights automatically made night-time driving safer by increasing visibility. The LEDs use 63 percent less energy than conventional headlights and last up to five times longer.

Durability.

With its new aluminum body, the F-150 doesn't have the same problems with rust and corrosion as its previous steel-made generations.

Power.

What's a pickup truck without a forceful engine? The F-150 has four to choose from, all with a six-speed automatic transmission.

Technology

. The Ford F-150 has a 360-degree rear-view camera, lane assist, blind-spot monitoring, and a rear cross-traffic alert, all created with drivers' safety in mind.
Ford F-150 Resale Value
In 2015, the F-150's resale value jumped 11.5 percent. The improvement in fuel economy alone helped the model to jump up 5-29 percent. The Environmental Protection Agency (EPA) has reported the model to get 26 miles per gallon on the highway, making it "the best of any gasoline-powered half-ton pickup on the market." This is attributed to its improved fuel efficiency, even in the face of the slightly more costly aluminum body (as opposed to using steel). The new aluminum body (making up nearly 90% of the vehicle) helped the truck shed 700 pounds in weight. It's estimated that the truck will retain 52 percent of its valuer after three years.
So, yes, owning a Ford F-150 might involve a few higher costs related to maintenance, but it's predicted that these costs will be set off by the greater efficiency of the vehicle. There's even better news for F-150 owners looking to sell their used trucks. Reports are coming out regularly that show the truck's "extreme resilience" in the used car market, and this trend is expected to continue.
We Buy All Cars in NJ
Just like Ford, We Buy All Cars prides itself on reputation. For over 35 years, We Buy All Cars has created trust and built relationships in the South Jersey community. We Buy All Cars has the most knowledgeable representatives in used car sales and has been a consistent leader in customer satisfaction. Also like Ford, We Buy All Cars deals in "traditional business" – we are honest, customer-centered, and provide quality services. We guarantee that we'll buy your used car at the fairest and highest possible price so that you can leave happy.