The Dodge Ram is viewed as one of the best trucks of its kind on the market today. Its perks include a powerful engine, a smooth ride thanks to its front suspension technology, and a comfortable interior that is becoming increasingly rich-looking with every new year. In 1994, the Ram "macho-ed" up its image by making over its shape. It borrowed its new body style from 18-wheeler trucks and was an instant hit with consumers. Everything about the new Ram was big – its buttons, its cup holders, its knobs – boasting the most rugged console out there. Within a decade, Ram's sales tripled.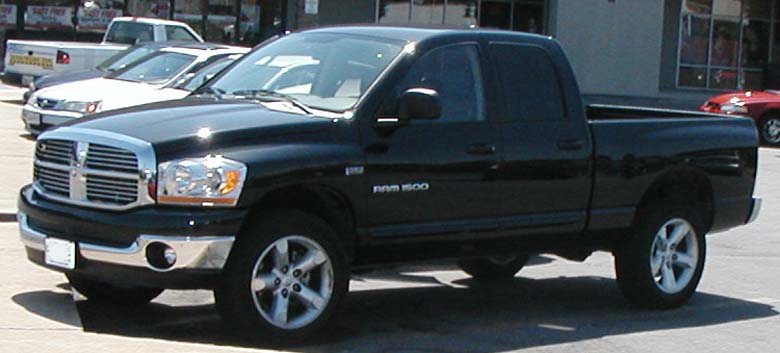 The Ram now comes with four-wheel drive, manual and automatic transmissions, two different body styles, and powerful engines available in V-6, V-8, and V-10. The connectivity features don't disappoint either – the truck has an LCD screen for the truck's optional navigation system display as well as up-to-date information on weather reports and gas prices. The Ram can now be connected to clouds and mobile apps, affording owners  the luxury of turning the truck on via smartphone, even locking and unlocking it.
Dodge Ram Owner Testimonials
"Dodge trucks are like a Timex; cheap, affordable, and they take a licking and keep on ticking. While they have a few ticks at least it keeps running long after other trucks have gotten new engines and transmissions."
"The Ram rides like a TRUCK. If you want a cushy ride, go get an Audi or Lexus. Also, Dodges are VERY reliable (my friend has a Ram 1500 from 1995 and it still runs perfectly fine). Besides, Rams can get the job done better."
How to Sell Your Dodge Ram to We Buy All Cars in NJ
If you were to ask a group of Dodge Ram drivers why they like the truck, the first answer you'll probably get from everyone is the vehicle's very reasonable price and their ability to handle wear and tear. The flip side is that their resale value tends to be somewhat low. If you're looking to sell your used Dodge Ram, avoid the chaos associated with selling online – right now there are 418 Dodge Rams for sale on Craigslist in South Jersey and 85 used Dodge Rams for sale on TrueCar in Voorhees alone.
For an easier, more pleasant, and definitely more profitable experience, sell your used truck to We Buy All Cars in NJ. We know that trucks are used for heavy workloads and long hauls on the road – and we still want to buy your used truck in any condition! We'll even tow it for free if it's no longer running. Get a free quote online then bring in your vehicle to our Voorhees site. Our knowledgeable sales reps will do a quick appraisal and have you out within half an hour with cash in your pocket.
Dodge Ram True Market Value
Understanding True Market Value (TMV) is a great tool to help people buy and sell used cars in the fairest way. TMV helps outline that value of your used car and also helps show what other people in your geographic area paid for the same car. Basically it's an easy way to wrap your head around what to expect when you sell your used vehicle. At We Buy All Cars in NJ, we're happy to talk TMV and Kelley Blue Book (KBB) values with you.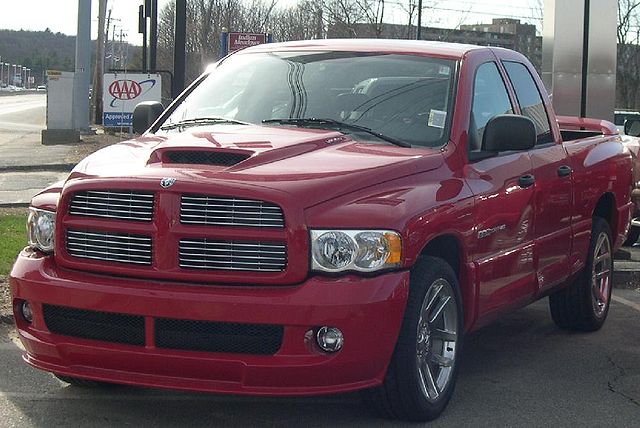 We want to walk you through the sale and answer your questions so you feel comfortable with the process. You can rest assured that you'll leave with the maximum amount of money possible for your used Dodge Ram.
In 2002, the new age of the Dodge Ram was ushered in through its newest model: the 1500. Here's a list of where TMVs start for the most popular used Dodge Ram models broken down by its last five market years (2005-2010).
2010 Pickup 1500 Crew Cab: $15,318

2010 Pickup 1500 Quad Cab: $14,296

2010 Pickup 1500 Regular Cab: $12,535
2009 Pickup 1500 Crew Cab: $13,434

2009 Pickup 1500 Quad Cab: $11,813

2009 Pickup 1500 Regular Cab: $10,440
2008 Pickup 1500 Mega Cab: $13,077

2008 Pickup 1500 Quad Cab: $10,798

2008 Pickup 1500 Regular Cab: $9,269
2007 Pickup 1500 Mega Cab: $12,134

2007 Pickup 1500 Quad Cab: $8,982

2007 Pickup 1500 Regular Cab: $7,273
2006 Pickup 1500 Mega Cab: $9,988

2006 Pickup 1500 Quad Cab: $7,697

2006 Pickup 1500 Regular Cab: $6,329

2006 Pickup 1500 SRT-10: $17,398
2005 Pickup 1500 Quad Cab: $6,645

2005 Pickup 1500 Regular Cab: $5,464

2005 Pickup 1500 SRT-10: $14,616
Whatever your truck's age and state, we want to buy it at We Buy All Cars in NJ. Check out our website for a free quote today!