SELLING YOUR USED CAR IN CLEMENTON, NJ
Clementon, NJ in Camden County is home to one the oldest amusement parks in America, Clementon Park & Splash World. Besides being a famous destination for pleasure seekers, the borough is home to diverse range of people, from single people to married people with families. The varied nature of households in Clementon make it an excellent place to buy or sell virtually any type of used car.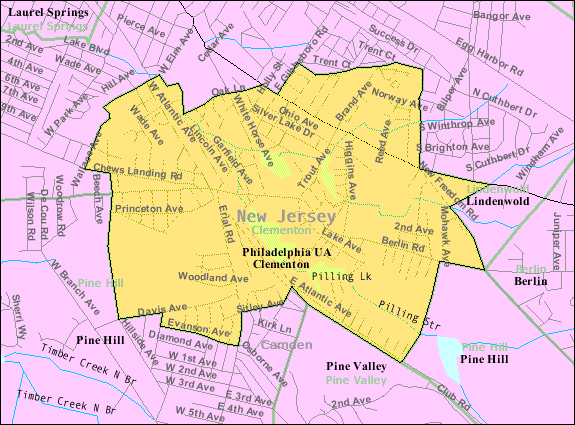 Demographics and Lifestyle
Clementon, NJ is home to 5,000 people.
The average median household income per year is $47,042
Approximately 36.5% of households in Clementon, NJ consist of married couples, and 40% consist of non-families.
About a quarter of households in Camden have children living in them.
The borough is 17 miles from from Philadelphia
Located 10 minutes from from Voorhees, NJ and We Buy All Cars!
Clementon borders Lindenwold, Pine Hill, Pine Valley, and Berlin Borough

Public Schools Clementon and Camden County
The Clementon School District serves public school students from preschool to eight grade at Clementon Elementary School with a low student to teacher ratio of 9:45:1. After eighth grade, public school students from Clementon attend Overbrook High School in Pine Hill for ninth through twelfth grades along with students from other neighboring communities in Camden County.
Car Ownership in Clementon, NJ
Most people who work in Clementon own a car and have a longer than average commute of 30.9 minutes. A small percentage of those commuters have a "super commute" of more than 90 minutes, higher than the national average of 2.6%.
Clementon is a community where people commute and own their homes making it a good place to sell a used car. Whether you're a resident, an employee, or a visitor to Clementon, utilizing the proximity of We Buy All Cars in Voorhees to sell your used car will provide you with the most bang for your buck.
Call 1-856-834-5558 today and learn why we're the best way to sell your used car.