Sal McCar was born and raised in middle-class Medford, NJ. He's a family guy, hooked on diner pie, and works a decent job with a 45-minute commute into Philly. When he first heard that Gov. Christie is raising the gas price by 23 cents per gallon on November 1st, his response was, obviously, whaddaya-kiddin'-me!? As the economy changes, Sal knows a lot of people looking to downsize the number of cars in their families and some who are interested in buying a new car that is more fuel efficient.
Sal needs a bit more security in the car market than just knowing a guy who knows a guy. Always a diligent researcher when it comes to saving money, Sal decided to look into the online options for selling used cars. First there was Autolenders.com and WeBuyAnyCar.com. Sal likes the idea of an online quote, but he doesn't love the idea of having to pay a fee when he sells his car. After all, why should he have to pay when they're buying something from him?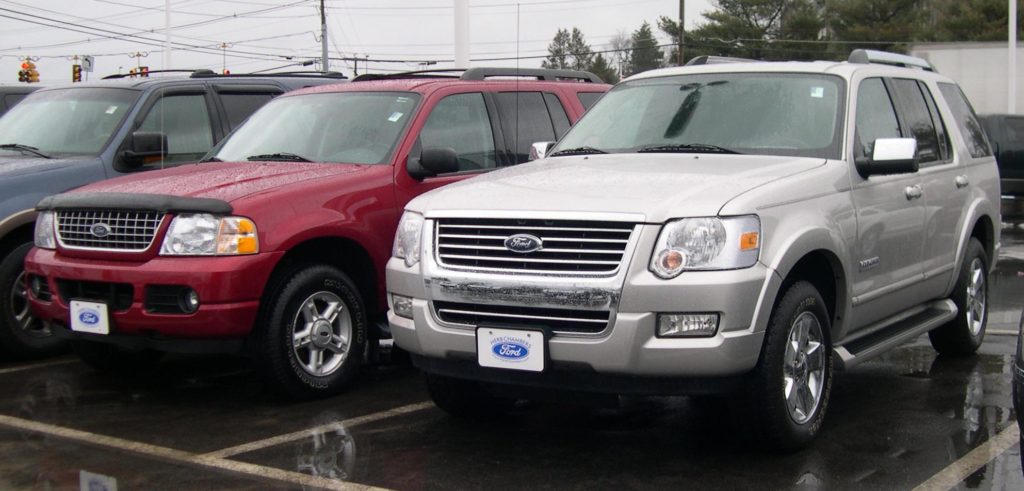 Sal works hard for his money! Plus, Sal heard from his neighbor that Autolenders has a tendency to inflate their car quotes, so what you see online probably won't remain the same once you meet with them in-person. Not to mention Sal's a plain guy. When he and his wife bought their new cars, Sal didn't get all the bells and whistles while his wife wanted every new feature under the sun, so how was he supposed to find accurate quotes for cars with and without add-ons?
Then Sal found webuyallcarsinnj.com. For a Jersey guy through and through, Sal is thrilled with the convenience that We Buy All Cars in NJ is located just 30 minutes from his home in Medford. He started with an online quote – it was easy enough to find on their website. Not only did Sal not have to search high and low for how to use the automated quote feature, but he was able to enter specific details about his car.
He could be honest about the wear and tear the car experienced after years of enduring unpredictable weather, family trips and the mere existence of children, work commutes, and the brutal NJ roads. After all, this is the real world. Did his son use it to do donuts in the local grocery store parking lot? Did his daughter take it to one too many Penn State tailgates and trips down the shore? Perhaps. So Sal liked that the price he received felt accurate and personalized – which made Sal feel special. And Sal likes feeling special.
The best part was that Sal could bring his car into the shop, not have to pay a service fee, and leave within 20 minutes with cash in his pocket. As far as Sal is concerned, We Buy All Cars in New Jersey has the easiest and most straightforward process for selling used cars in Jersey.
Here are a few scenarios an everyday customer like Sal might run into when they explore options for selling their used cars. The prices quotes for each scenario represent a pre-inspection appraisal. The prices are also affected by the presence of certain features, like leather, heated seats, moonroof/sunroof, tow package, entertainment packages, third row, navigation system, etc.
2010 Ford Explorer XLT 4WD/AWD
Miles: 110,000
Price Range: $5745-$8300
Mechanical Review: After vehicle inspection, it was noted this vehicle will require two rear tires.
Say Sal has a 2010 Ford Explorer XLT 4WD/AWD with 110,000 miles on it. This model is strong and solid, but after a mechanical review it will require two rear tires. Anyone who lives in NJ knows about the pot hole situation on the major roadways, and Sal has launched into a rant containing every curse word in his vocabulary after hitting one at full speed. Potholes are notorious for harming a car's tire pressure and driving on under-inflated tires can cause real damage.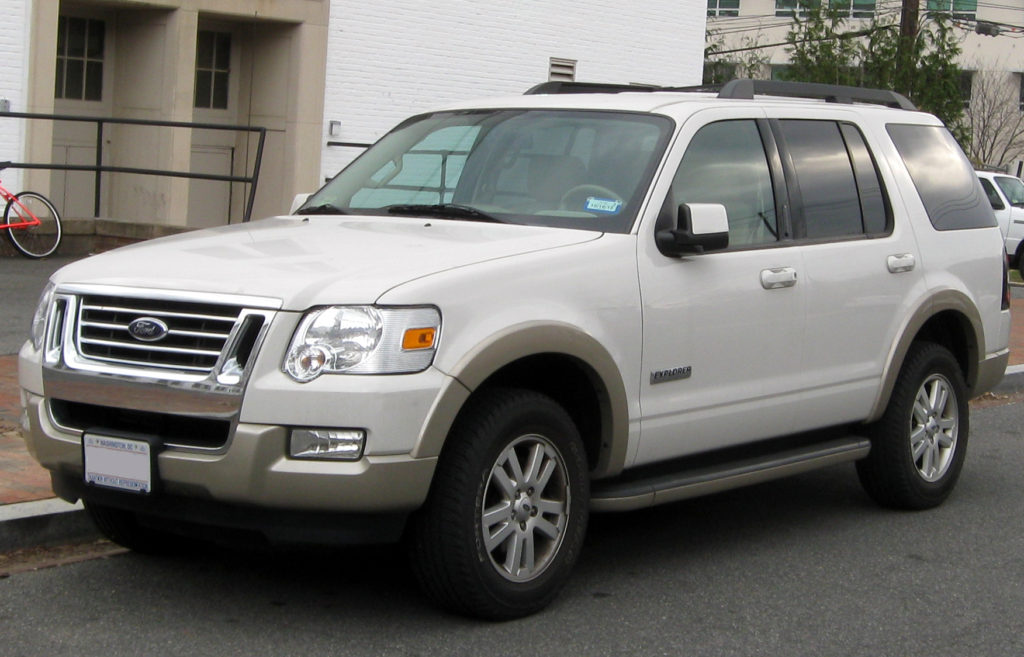 After years of hauling his family around NJ, car jam-packed full of rambunctious teenagers, suitcases and coolers, machinery from his job, beach stuff and camping equipment, and not to mention the multiple speeding tickets his kids have brought home, Sal understands tire damage.
If he went on Autolenders.com, Sal might see a quote around $8300, but as he reflects on the toll of the past six years have had on his car, Sal is doubtful. After using webuyallcarsinnj.com – a company that uses the truest Kelley Blue Book value – Sal understands the actual worth of the car as being closer to $5745.
2010 Ford Explorer XLT 2WD V6
Miles: 110,000
Price Range: $5160 to $7200
Mechanical Review: After vehicle inspection, it was noted this vehicle will require all new brake pads and rotors.
Sal recounts this story with a mixture of humor and horror. His family visited his daughter at Penn State in the summer and decided to spend the day at a local lake. They took his daughter's 2010 Ford Explorer XLT 2WD V6 which had around 110,000 miles on it. On the way to the lake, Sal asked his daughter about the screeching and grinding sound the car was making.
She attributed the noises to the car getting older. Sure enough, on the ride home the family experienced an intense involuntary adventure as the brakes on the Explorer completely gave out and Sal had to employ the E-brake at every stop.
Upon making it home safely and and practicing brief meditation to avoid strangling his daughter, Sal took a peek and realized the brake pads had worn down and damaged the rotors. As Sal found out in his informational quest to sell the car, this is a typical issue that arises in the XLT and is noted frequently in mechanical reviews. Taking this into consideration, the true value of the car at the point of sale with the brake pad and rotors issue present is around $5160.
2010 Ford Explorer Eddie Bauer 4WD
Miles: 110,000
Price Range: $7220 to $9900
Mechanical Review: After vehicle inspection, it was noted this vehicle will require a new fuse for the windows.
Sal knows how frustrating it can be when a car's window stops working. After all, in the age of power windows they have become a luxury we've forgotten to appreciate until they're faulty. They're used for safety and convenience, but also for those desperate times when Sal likes to sneak a cigarette on the road.
A blown fuse, bad relay, bad wiring, and/or a bad window switch could all be reasons for windows to move slowly or stop working all together. Now, it's important to note that Sal is not a mechanic, nor does he have the time or confidence to properly inspect a car's fuses contained within the vehicle;s closed power window system. After all, these issues are never inspected during a car's regular maintenance unless specifically requested, and with a slew of connectors and wiring to consider, Sal really doesn't want to make the situation worse.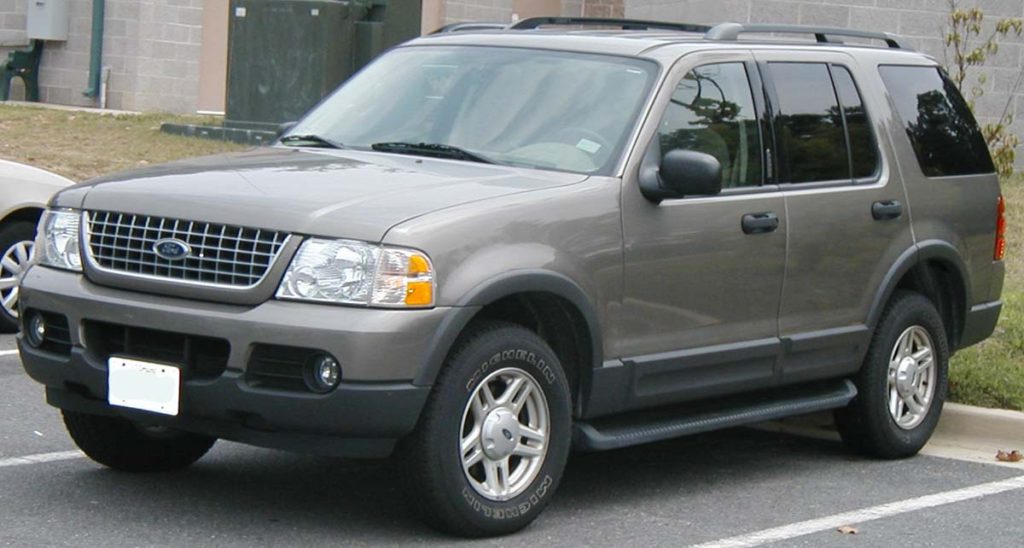 The last thing he needs is the motor shorting out and blowing a fuse while he's driving on the Turnpike during rush hour. So, if Sal wants to sell his 2010 Eddie Bauer Ford Explorer with 110,000 miles on it, chances are the vehicle will require a new fuse for the power windows. If Sal visited Autolenders, he might see a price around $9,900 for this used car but Sal knows that's not taking into consideration the need for a new fuse. A more realistic price found through webuyallcarsinnj.com is $7,220 – all in.
2010 Ford Explorer Eddie Bauer 2WD
Miles: 110,000
Price Range: $5920 to $8600
Mechanical Review: After vehicle inspection, it was noted this vehicle will require new seat upholstery on the driver's seat.
Sal tried with all his might to maintain a clean vehicle. When he first bought his new car he had a strict sets of rules, including no animals no food/drink inside, but six years later his mandates have gone ignored. After the acquisition of two family dogs and several sloppy teenage friends of his kids that never seem to go home,
Sal has countless spills, stains, holes, rips, and other damage to his car seats. Between the spilled coffee, the dropped nail polish, and the dogs' punctures, Sal's car seat looked like it had been through war. He checked out some custom seat covers but balked when he saw the cost and the lengthy process involved.
He would have to get his seat professionally reupholstered after repairing the padding damage, all of which totals up over $1,000. When he decided to sell his used car, Sal was able to sell it to We Buy All Cars in NJ without having to fix the damaged seat, and he got $5,920 dollars for the vehicle the day he brought it in.
2010 Ford Explorer Limited 4WD/AWD
Miles: 110,000
Price Range: $8120 to $11,000
Mechanical Review: After vehicle inspection, it was noted this vehicle will require a new front strut on the driver side of the vehicle.
Sal felt like a hip hop video star the other day when his Ford Explorer began bouncing excessively as he drove. The whole way to work Sal felt his car pulling to one side and the front end floating involuntarily. Sal realized something was up with his front end suspension, and although he fancies himself pretty dope, handling a ride similar to an exaggerated 90's lowrider's hydraulics did not make him feel cool. When he asked some of his work buddies, they told him to check his struts because when they wear out the suspension will sag and cause a lot of damage to the transmission, engine, and/or axle.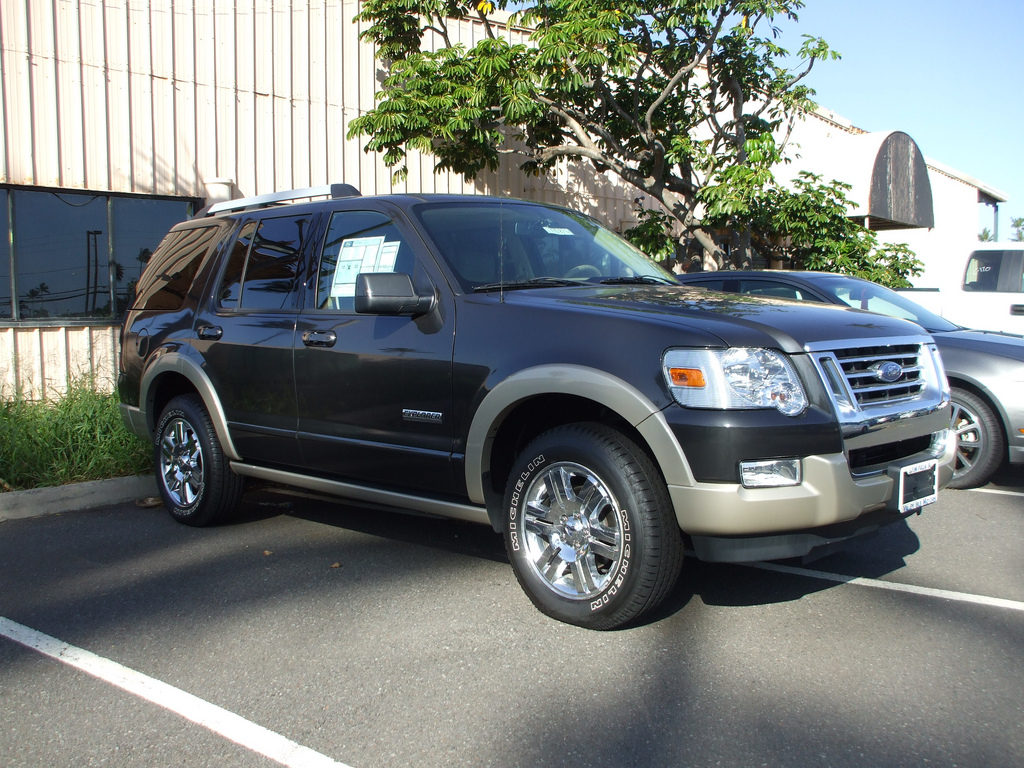 Sal did a but of his own research as well and found that replacing a new strut on a 2010 Explorer is pretty common by the time it gets to the point of wanting to sell. While some sites, like Autolenders, claims a $11,000 purchase price for a 2010 Ford Explorer Limited with 110,000 miles on it, Sal checked We Buy All Cars in NJ and found that a car with a strut issue is more likely to sell for around $8,120. Sal thinks, 8 stacks!? and pictures himself leaving with money overflowing from his pockets, like a true G.
2010 Ford Explorer Limited 2WD V6
Miles: 110,000
Price Range: $7505 to $9900
Mechanical Review: After vehicle inspection, it was noted this vehicle will require paint work on both the front and rear bumpers.
Sal got quite a scare this past Halloween when he saw the damage some kids did to a grouchy neighbor's 2010 Explorer V6 on Mischief Night. Who knew everyday household substances could wreak such havoc on car paint? Sal thanks his wife for splurging on the king sized candy bars for trick-or-treaters this year, especially when he sees what happened to the vehicle belonging to his miserable neighbor.
The front bumper was covered in sliced ham and broken eggs – one of the only times this combination can be construed as negative – which completely stripped the bumper's paint when it was removed. The back bumper suffered a similar fate as the tried and true "Wash Me" sat written in shaving cream and shoe polish, thoroughly ruining the bumper's paint job. Knowing his neighbor is interested in selling his used car – and Sal knows it's tough to match new bumper paint to the existing body color of a car – he bites the bullet and directs his neighbor to We Buy All Cars in NJ, where he'll receive around $7,505 for his Explorer.