What Are the Safest Cars of 2016
Not surprisingly, safety is one of the major concerns of consumers when buying a car. In 2012, a study conducted by Accenture (an independent research company) surveyed 7,000 drivers across seven countries to poll interest in safety mechanisms. The results showed that while car buyers are still heavily focused on the importance of automotive safety systems, they're becoming increasingly excited over vehicles that offer more safety devices and technology for the driver, such as Driver Assistance and Advanced Communications.
91% said they would use lane-changing warning systems
83% prefer anti-lock brake systems
73% want night vision and reversing sensors
63% want fatigue warning device
83% would opt for technology that automatically locates nearby businesses that could provide assistance when a vehicle breaks down
75% would buy a car that automatically calls the nearest emergency center in the event of a crash
73% would buy a car equipped with technology that could stop their vehicle completely and send an automatic emergency call if the driver suffers a medical attack
83% of consumers would like advanced technology that warns of traffic, accidents, and delays
These more intricate features are no longer expectations of just those driving luxury vehicles. In-car technologies that are geared toward driver safety now have a mass market appeal and are weighed by most consumers during their car shopping. In this technology-driven age, manufacturers are considering these safety features in their vehicle construction as much as design, performance, and fuel efficiency.   
Child and Family Safety
We all want to feel safe as drivers in our vehicles - but more importantly - we want our passengers to feel safe, especially if they're our families. There are currently 71 million children in America with 13 million new little ones arriving annually. With all of these lives as our precious cargo, it's crucial to know which cars rank as the best for child safety.
U.S. News and World Report's Best Cars for Families - 2016
Best Compact Car: Kia Soul
8.5 out of 10 safety rating
The Kia Soul receives accolades for its stylish and roomy design as well as its comfort. The Soul also boasts high safety and reliability ratings. Consumers like its smooth ride and braking power. Safety features include driver and passenger side and rear head air bags, child safety locks, traction control, brake assist, 4-wheel ABS and disc brakes, and electronic stability control.
Best Upscale Small Car: Mercedes-Benz C-Class
8.8 out of 10 safety rating
The 2016 Mercedes-Benz C-Class offers top-tier features: a comfortable and luxurious interior, high safety and reliability ratings, family-friendly features, and perfect handling. This car is powerful but performs smoothly and brakes easily.  
Best Midsize Car: Chevrolet Malibu
8.9 out of 10 safety rating
The Chevy Malibu ranks high due to its fun "infotainment" system, spacious interior, and above-average trunk space. It has high safety and reliability ratings as well as a plethora of user- and-family-friendly features. The Malibu has a smooth ride and handling as well as a stop/start feature that increases its fuel economy.
Best Upscale Midsize Car: Mercedes-Benz E-Class
9 out of 10 safety rating
The Mercedes-Benz E-Class has the best fuel efficiency in its class as well as a stellar combination of interior space, high safety and reliability ratings, and available family-friendly features. The E-Class is built with first-rate materials to perfect its sophisticated style, smooth ride, and strong brakes.
Best Wagon: Subaru Outback
8.5 out of 10 safety rating
People are loving the Outback's quiet, smooth ride, ample space and cargo capacity (more than most wagons), as well as its all-wheel drive traction features when it hits slick surfaces. It also has a cool style, family-friendly features and a user-friendly infotainment system, and high safety and reliability ratings.
Best Hybrid: Lexus GS
8.8 out of 10 safety rating
The powerful GS has a beautiful interior, which is no surprise considered it's built with the most premium materials out there. It has quick acceleration and regenerative brakes, high safety and reliability ratings, and excellent fuel economy estimates. It also boasts some of the best family-friendly features in its class.
Best Compact SUV: Honda CR-V
8.6 out of 10 safety rating
The Honda CR-V has the best features in its class: cargo space and a very roomy interior, precise handling, great fuel economy, family-friendly features, and high safety and reliability ratings. The acceleration is good and the brakes are smooth and responsive. The tech features have a user-friendly layout and are not overly complicated.
Best Large SUV: GMC Yukon
8.4 out of 10 safety rating
The GMC Yukon is known for its power and safety. It has composed handling, responsive brakes, abundant interior space, high safety and reliability ratings, and many family-friendly features. The Yukon is made with high-end materials and built to provide families ease of transport.
Best Minivan: Honda Odyssey
8.9 out of 10 safety rating
The Honda Odyssey's offers a smooth ride, agile handling, and many family-friendly interior features while also boasting power and strong acceleration. This well-made vehicle leads to long-term ownership, making it a great value. It has plenty of interior space and high safety and reliability ratings. The Odyssey offers multiple comfort and convenience features for the family on-the-go.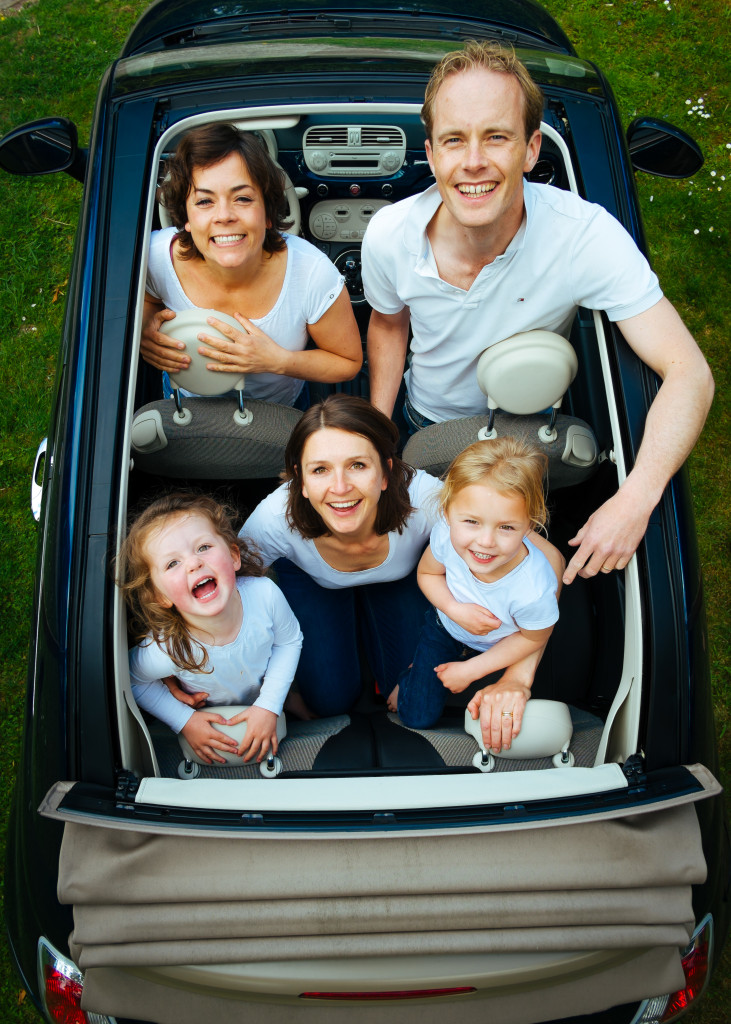 Safest Cars for Kids
The safest vehicles for kids according to Kelley Blue Book:
Acura MDX

Acura RDX

BMW X3

BMW X5

Buick Enclave
Best Cars for Family Travel
Consumer Reports has rated the following cars as the best for family travel based on  their performance on road tests, government crash and safety tests, and in reliability ratings. These models represent a variety of vehicles, from small SUVs to luxury sedans, at a wide range of prices.
Call 1-856-834-5558 today and learn why we're the best way to sell your used car.
Don't Trade ItWe Will Buy It
Whether it's worth$100 or $100,000
What Steps Do I Need To Take After Selling My Car? Selling a car is complicated and stressful. To sell it, you'll need to determine its worth, gather up its paperwork, clean it, take pictures of it and post them in an online ad, and negotiate with...