5 Essential Automotive Fluids You Should Be Checking Regularly
It was not that long ago that gas station personnel checked your oil, topped off your wiper fluid and gave your vehicle a once-over every time you gassed up. Our parents and grandparents enjoyed the full-service approach, but in these do-it-yourself days that kind of automotive attention is the exception rather than the rule.
While being able to pump your own gas, and enjoy lower gas prices, is nice, drivers can no longer rely on the gas pump attendants to help them take care of their cars. Whether the car you drive is fresh off the lot or decades old, you need to check your fluid levels regularly to keep your engine running right and your driving experience as smooth as possible. Here are 5 automotive fluids you should be checking on a regular basis, like every time you fuel up.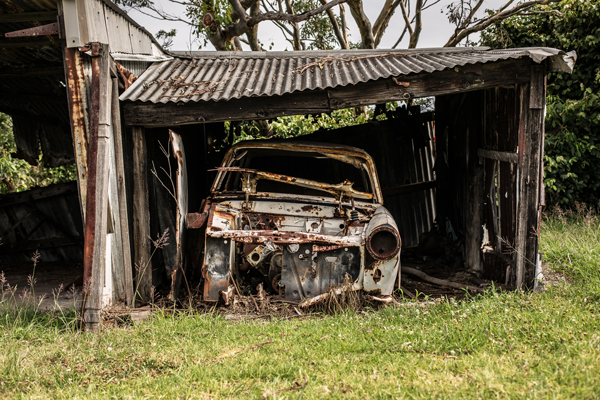 Engine Oil - Oil is the lifeblood of your engine, and your car will not go far without the lubrication it provides. You should check the oil and monitor your oil level at least once a month, and preferably every time you get gas. You should also change your oil and filter regularly and follow the recommendations of the auto manufacturer.
Transmission Fluid - You may not know you have a transmission problem until it is too late, and fixing that issue could cost you thousands of dollars. Checking the condition of the transmission fluid and its level regularly can help you spot problems early, when they are far less costly to fix.
Coolant - If your engine overheats, even for a short time, you could be looking at a major repair bill. Checking your coolant level on a regular basis will allow you to spot leaks before any damage is done.
Windshield Washer Fluid - You rely on your windshield washers, and your windshield washer fluid, to keep the road ahead clear. Running out of windshield washer fluid in the middle of a snowstorm could sharply reduce your visibility and even cause an accident, so do yourself a favor and top off the reservoir every time you fill up your gas tank.
Brake Fluid - The only thing worse than not being able to go is not being able to stop. If your brake line springs a leak and your brake fluid disappears, you may not know about it until the pedal sinks to the floor. Do yourself, and your passengers, a favor and check the brake fluid levels regularly.
Automotive maintenance has become a lot more complicated since the full-service days of our parents and grandparents, but you do not have to let those changes get you down. Once you know what to look for, and what to check, you can keep your car on the road, enhance your safety and avoid untimely breakdowns.
We want our customers to get and keep the most value in their used vehicles.  If you'd like a quote on your used vehicle in New Jersey fill out our quote form or call 1-856-834-5558.
Don't Trade ItWe Will Buy It
Whether it's worth$100 or $100,000